The Path Taken..

Scott Huckabay's journey is powerful and inspirational! As a child Scott spent a lot of time by himself and was withdrawn from other kids his age due to sickness with undeveloped lung complications and severe asthma. Creating pencil art and vision dreaming helped ease the pain of his sickness.
Revelation…
Many years ago in Arizona, Scott was involved in a near-fatal motorcycle accident. Doctors told him that he would lose all feeling in his right hand and left leg and that he would not walk or use his right hand again. During his recovery he began to get acquainted with the acoustic guitar and a miraculous healing process began.
The Mission…
A new music began to flow from deep within his soul, a music of divine inspiration. Scott attributes his incredible healing to this new music and to a year spent swimming with wild dolphins and whales, his Angels of the Sea. Scott believes this sacred music was a gift given to him after his accident, and his mission in life is to inspire people all over the world with this music. He believes that he was given a second chance at life in order to help others find healing, joy and peace within themselves. Besides being inspired by whales and dolphins, Scott is also inspired by the genius and creative spirit of Jimi Hendrix, Michael Hedges, Eddie Van Halen, Jimmy Page and Jerry Garcia.
Touring…
Scott has performed as an opener with such artists as Chicago, Steve Morse, Joe Satriani, Crosby, Stills & Nash, Bonnie Raitt, Albert Lee, Buffy Saint-Marie, Shadowfax, Jackson Browne, John Trudell, Toni Childs, Sarah McLachlan, Pierre Bensusan, Ram Das, Hapa, Bob Weir, Randy Hanson and performed at various festivals, theaters, stadiums, coffee houses across the U.S and throughout the world!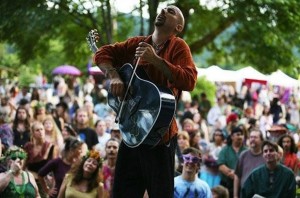 Projects…
Innovative and prolific, Scott has recorded and produced seven musical recordings, written poetry for a book, "Angels of the Sea," and has been featured in the film "Quest for the Dolphin Spirit". Scott's music was heard on several MTV's Real World episodes. Scott also creates a wide variety of multimedia projects including the recent release of "Alchemy," which incorporates an interactive CD-ROM, "The Sonic Alchemyst Journey". Scott is currently recording on the Soundings of the Planet label, whose motto is Peace Through Music.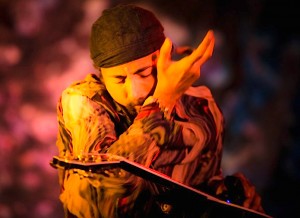 Alchemy…
Scott's performances are powerfully electrifying. Utilizing live looping, violin bow, customized Morley Wah pedal, E-bow, quartz crystals, meteorites, stone guitar picks, percussion stylings and other sound effects, he creates mystical musical landscapes that is very multi-textured, vast and breathtaking. Original and exciting compositions combined with a dynamic stage presence, it is unimaginable that this music could be created by one man and his guitar. And yet he creates this music before our very eyes, as if surrounded by celestial spirits adding their joyful music to his own.
Acoustic Ritual…
While Scott plays, he appears to have an endless supply of spiritual energy, and he gives of this energy and of himself, freely and unselfishly, to the audience. At the end of his performance, the listener is physically, emotionally and spiritually renewed. Scott's music encompasses a joy of being, a passion for life, and a love for all of the creatures of this Earth. It is with this music that Scott hopes to help heal the wounds of the Earth and to transform that pain and sorrow into peace, beauty, joy and love. Out of an acoustic guitar, he coaxes, drums, strums, slaps, rattles, improvises, dances, bends and infuses fractals, harmonics and sounds not of this dimension. Scott has developed over 250 open guitar tunings and his intricate licks incorporate elements of rock, folk, blues and fusion. He peppers a rhythmic groove with the warping and bending of notes, complete with an array of harmonic surprises. A rich and multi-textured sound, including Scott's percussive interludes creates the illusion of three or four musicians performing.
Spiral Dance…
With incense burning between strings, wearing bells on his right ankle, the passionate ritual begins. The stage echoes, rolling like thunder under his bare feet, pounding a mesmerizing heartbeat. Dancing in a circle, shaking his dolphin guitar like a shaman shaking his magic medicine rattle, he lifts the guitar to his lips and howls the ancient cries from the deepest seas, leading us on a mesmerizing journey.